Project conducted jointly with Petrobras and Federal University of Alagoas (UFAL) allows the monitoring of the integrity of wells in real time.
The ANP Technological Innovation Award event took place on December 7th and awarded the best research, development and innovation (RD&I) projects focused on innovation in the Energy, Oil and Gas area.
ESSS O&G won ANP award in the Industry 4.0 / Digital Transformation category for the work done together with Petrobras and the Federal University of Alagoas (UFAL), in the development of technologies that allow real-time monitoring of the integrity of offshore wells.
This monitoring model ensures the structural integrity of the wells, meeting regulatory standards, and is indispensable to prevent disasters and accidents. Among the project's results are the real-time availability of safety factors, automatic alerts, and operational recommendations. An automated diagnosis supports well integrity management and production optimization.
The system developed is in pilot phase at Petrobras' main business units (UN-BS, UN-Buzios, and UN-ES) and has brought benefits of about 30 million dollars in production anticipation.
Vinicius Girardi, Technology Development Manager at ESSS O&G, represented the company and received the award. For him, this recognition means that digitalization is a trend that is here to stay. Questions that used to take weeks to be answered, with the creation of digital versions of the assets, now have answers in real time.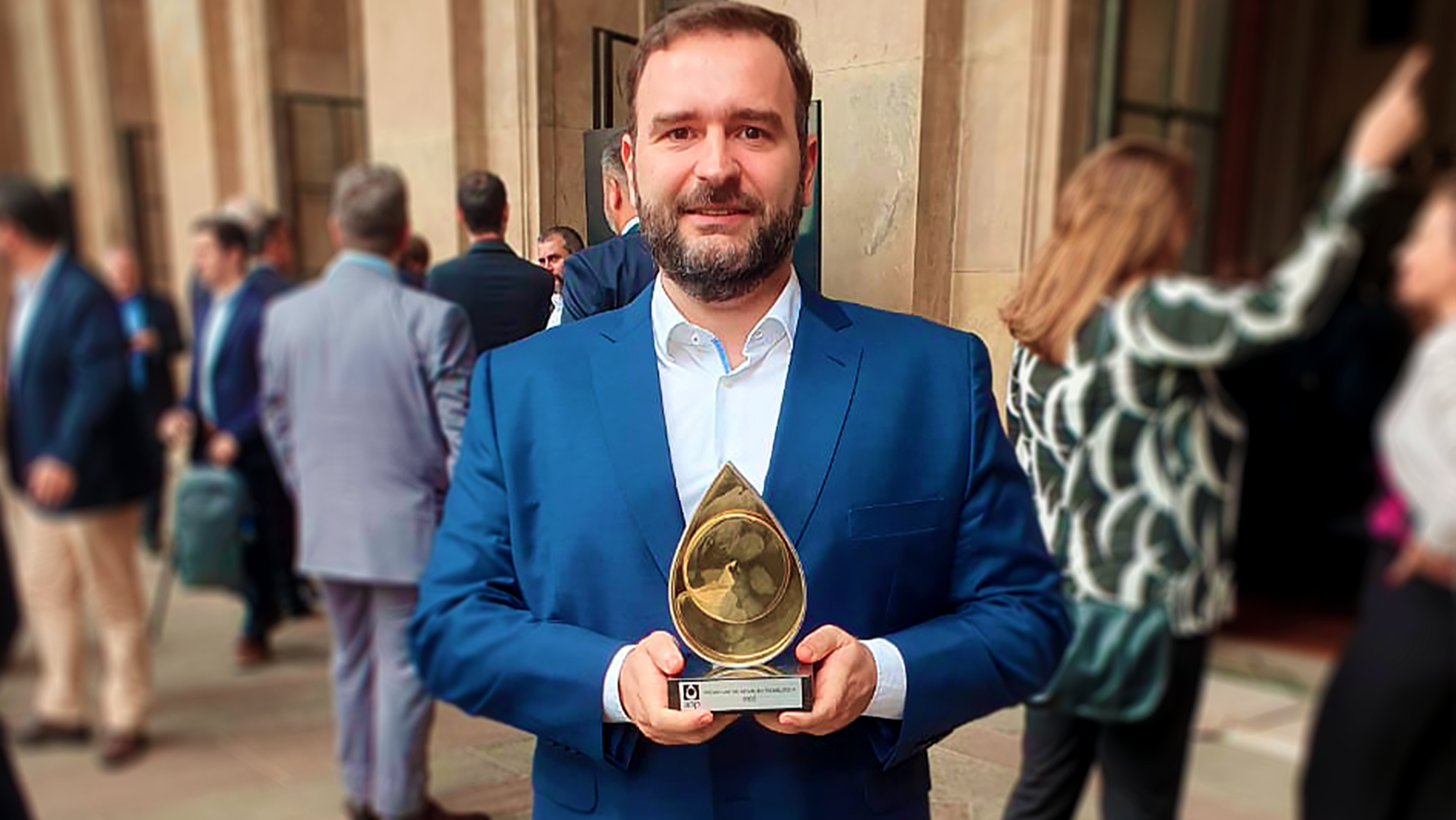 "Digital twins, like the one used in well integrity monitoring, can unlock enormous value in the industry by allowing all assets to perform at their optimal operating points, and for maintenance and interventions to be planned no longer by time, but by need. We will also see a revolution in the so-called 'industrial metaverse', when we can fully utilize cloud computing, 5G, physical simulation models, and artificial intelligence. This project is just the beginning of that trajectory.
About ESSS O&G
ESSS O&G is part of Engineering Simulation and Scientific Software (ESSS), a Brazilian company that stands out in the global market by developing computer simulation solutions for engineering. In the oil, gas and energy market, ESSS O&G is specialized in consulting and services focused on the needs of each client, in areas such as flow assurance, well drilling and reservoir engineering.
Companies in the energy industry that wish to apply computer simulation solutions to improve processes and ensure project safety can contact the company and talk to a team of experts.